Nintendo will be hosting a tournament at E3 for Splatoon 2 and Super Smash Bros. for Nintendo Switch. The tournaments will be hosted at E3 2018 in Los Angeles on June 11th and 12th. There will be two different formats for both games. Nintendo has announced they will continue to release E3 announcements next month.
Splatoon 2:
Splatoon 2 will be 4 way round robin tournament with 4 teams at E3. One form Japan, the U.S./Can, Europe, and Australia/New Zealand. Winning the Splatoon 2 US/Canada Inkling Open 2018 online qualifiers will qualify your team for a spot. Qualifiers begin April 21, 11 a.m. PT, and finals will take place on April 28 at 8 a.m. This will be Splatoon 2's first World Championship. There is no entry fee and rules are in the link below. You can register online via this link http://e3.nintendo.com/splatoon-2-inkling-open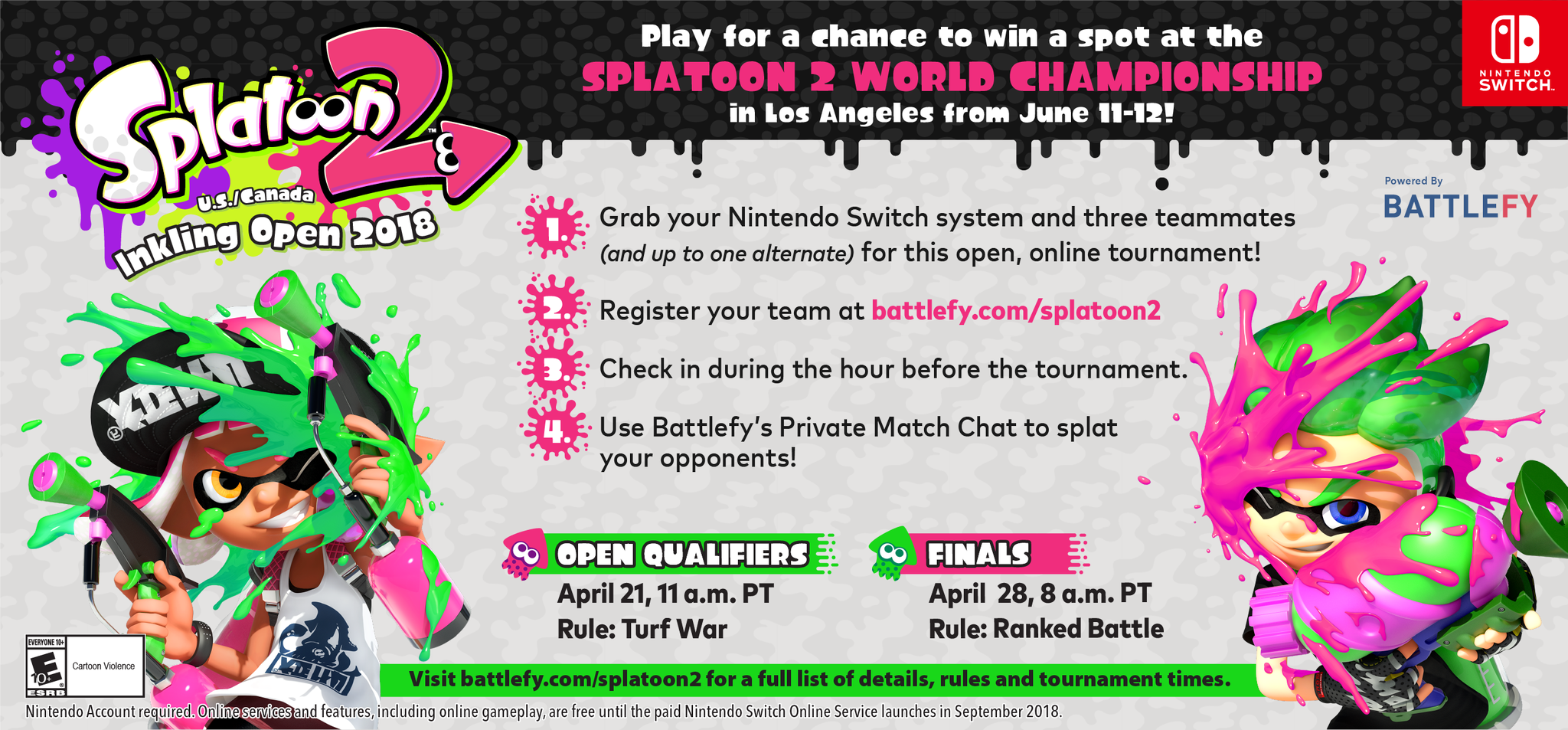 Super Smash Bros:
Nintendo has announced that the Smash game will be for Nintendo Switch. It will be a invitational with a non-disclosed amount of players invited by Nintendo. Details on whether its a new Smash game or a port of Smash 4 for the Wii U is still undetermined. The tournament will appeal to casual and competitive Smash players. Bill Trinen, Nintendo's senior product marketing manager, said it will be similar in structure to the E3 2014 Super Smash Bros. invitational. Top players from the Smash community such as Mango, Hungrybox and ZeRo won in E3 2014 for the Super Smash Bros for Wii U.
Sources: