This weekend is Blizzcon, Activision-Blizzard's annual event, where they showcase new Blizzard content, games, and events. This years big showcase is Overwatch 2, World of Warcraft Shadowland expansion and Diablo 4. While Diablo 4 was an anticipated title, fans were surprised about the leak becoming true that Blizzard would release Overwatch 2. Overwatch 2 isn't an actual sequel to the team based shooter but rather an expansion which includes more story elements and PvE rather than PvP.
Despite fan excitement, neither titles have a launch date. This is pretty disappointing to fans but the games look like they have are based the Alpha stages. Some people online are speculating that Blizzard announced the two titles without release dates to earn good press after the recent controversies facing the company.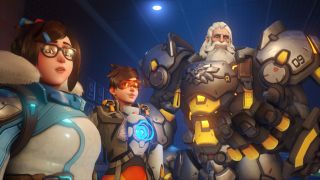 During a professional Hearthstone player interview, a player wore clothes similar to protesters at Hong Kong. Ng "Blitzchung" Wai Chung said at the end of his interview  "Liberate Hong Kong. Revolution of our age!" The stream then quickly cuts to a commercial break. This resulted in the player receiving a year long ban from playing competitively, revoking his winnings from the tournament, and firing the two interviewers.
Blizzard stated cited a competition rule which states that players aren't allowed to do anything that "brings [them] into public disrepute, offends a portion or group of the public, or otherwise damages [Blizzard's] image. At Blizzcon, the President  J. Allen Brack stated that "We moved too quickly in our decision-making and then, to make matters worse, we were too slow to talk with all of you," said Brack. "We didn't live up to the high standards we set for ourselves.
Blizzard has reduced his penalty to six months but fans were still outraged over the company's decision. They felt that China's influence made the company ban Blitzchung. There are several protesters at Blizzcon who support Blizchung's opinion. With Overwatch 2 and Diablo 4 coming out eventually, many Blizzard fans seem to have forgotten the issue and focusing on the company's future titles. Whether intentional or not, Blizzard has dramatically reduced the spotlight on the Hong Kong issue and has moved it towards their new games. Whether people will still speak out against Blizzard remains to be seen.