This article will cover all Nintendo Switch games shown during the Nintendo Direct. To check out the 3DS news, click here!
Quick Jumps
Xenoblade Chronicles 2
Splatoon 2
Fire Emblem Warriors
Snipperclips
Morphies Law
Rocket League
Bethesda
Arcade Archives Mario Bros
Pokken Fighter DX
Square-Enix
Arms
Kirby Star Allies
Sonic Forces
L.A. Noire
Mario Odyssey
Xenoblade Chronicles 2:
Release date: December 1, 2017. The world of Alrest is covered in a sea of clouds (San Francisco?) which contains Titans. People have created towns on these Titans and there's a World Tree. The World Tree's top is the perfect "world" where land and resources are plentiful. Each land has their specific trope: Militaristic, Religious, Nature-based, traders, and obvious evil group. There is an uneasy war over the Xenoblade and a being known as Aegis. Each faction is against one another and has different interest.
You play as Rex, a scavenger, who agrees to take Pyra, a mysterious girl, to her goal. You'll traverse the different Titans and fight with Drivers (frontline fighters) and Blades (Staunch Support). The battle system is a 3D free fight base. You can move around the environment and can equip different Blades who will provide different abilities and equipment. You'll have to find cores and release them to find new ones and you won't know which Blade you'll get until you break it open. Blades are split into 3 types: Attack, Defender, and Healer. You can swap them accordingly but you can only bring 3 into battle. The special edition of the game will come with a CD soundtrack, a metal case, and a 220-page art book!
Splatoon 2 Update:
Kelp Dome, Snapper Canal, and a new weapon: Tenta Brella which acts as a shield before launching out and shooting ink. Kelp Dome releases September 15th.

Fire Emblem Warriors:
Release date: October 20th, 2017. Lynn from Fire Emblem: The Blading Blade will make her appearance. A special edition will come with a premium character card set, 3 CD tracks, and a dual sided poster. Plus there are two new Amiibos.
Snipperclips Plus: Cut it out Together:
Release date: November 10th, 2017. A physical edition of the Snipperclips game. It will come with all the same stages of the original game plus 30 new puzzles. There will be two new worlds: a comic and toy store world. They also included a new game mode where you have to solve the original stages but you are forced with a random starting shape. Snipperclips was a cult classic and a surprisingly fun new entry. If you've missed it before I recommend waiting for this version. If you own the original game, don't worry. All these content is DLC so you won't have to buy the new version.
Morphies Law:
Release date: Winter 2017. A team based 3rd person shooter but the unique aspect is the changing size of your characters. Your parts will enlarge when shooting enemies and you'll shrink if you're shot. Size affects the way your character moves around. You can even shoot your teammates to shrink them down as a strategy. Plus you get a grappling hook. Your goal is to have the biggest avatar. A unique concept but it is only multiplayer.
Rocket League:
Release date: Holiday 2017. The Switch version will come with wireless multiplayer so you can play it on the go and bring it to a friend's house. There will be unique Nintendo cars and top hats. It'll come with all the game modes currently out. If you haven't played it yet, it is a fun party game but can also be intense versus game.
Bethesda:
The Elder Scrolls: Skyrim
Release date: November 17th. Its Skyrim but on the go. You can wear Breath of the Wild clothes. There is no mod support so I recommend playing on any other console.
Doom and Wolfenstein 2: The New Colossus:
The release date for Doom: Holiday 2017. All the DLC will be free but will not include the SnapMap feature. If you buy the physical version, you'll need to download the multiplayer for free. The release date for Wolfenstein 2: The New Colossus: 2018. Wow, a super hard rated M game for Nintendo. This is a great step for making Nintendo look like more than a children's game console since the launch of the Wii.
Arcade Archives Mario Bros:
Release Date: September 27th, 2017. Old school Nintendo games that will include some easter eggs that are unique to this version. If you missed playing some old school classic arcade games, then this is an interesting buy.
Pokken Fighter DX:
Release date: September 22nd, 2017. It'll come with all the arcade exclusive characters that were only in Japan. A Pokemon fighting game. If you missed it on the Wii U, now you can pick it up for the Switch.
Square Enix:
Project Octopath Traveler (Pending title name):
A new Square-Enix RPG exclusively for the Switch. You play as 8 characters where you explore the world openly and each has a unique story. Each character has a unique talent that can affect certain characters. For example, the warrior can challenge other warriors and the dancer can allure people. Each character has the talent to push the story forward. The art style is 8-bit characters with beautiful CGI backgrounds. They named is HD-2D. The fighting style is similar to Bravely Default, another JRPG by Square-Enix since it is made by the same developers. It is turn based but comes with a new Boost system. Building the Boost Points allow you to spend them on attacks, healing, and the ability to hit weak points or chain attacks. You can download the demo now and please fill out the survey if you want to give feedback on the game. This is important to improve the future release.
Dragon Quest Builders:
Release date: Spring 2018. A Dragon Quest game that focuses on building around the land and fighting monsters. Originally released for the PlayStation Vita and PlayStation 4, Dragon Quest Builders for the Switch will give you a Saber Tooth cub to ride and gather material by killing monsters.
Lost Sphear:
Release date: January 23rd, 2018. A new Square-Enix JRPG. Made by their JRPG studio. It plays similar to Chrono Trigger where you can combine your allies moves and placement of the enemies matter!
Arms V3: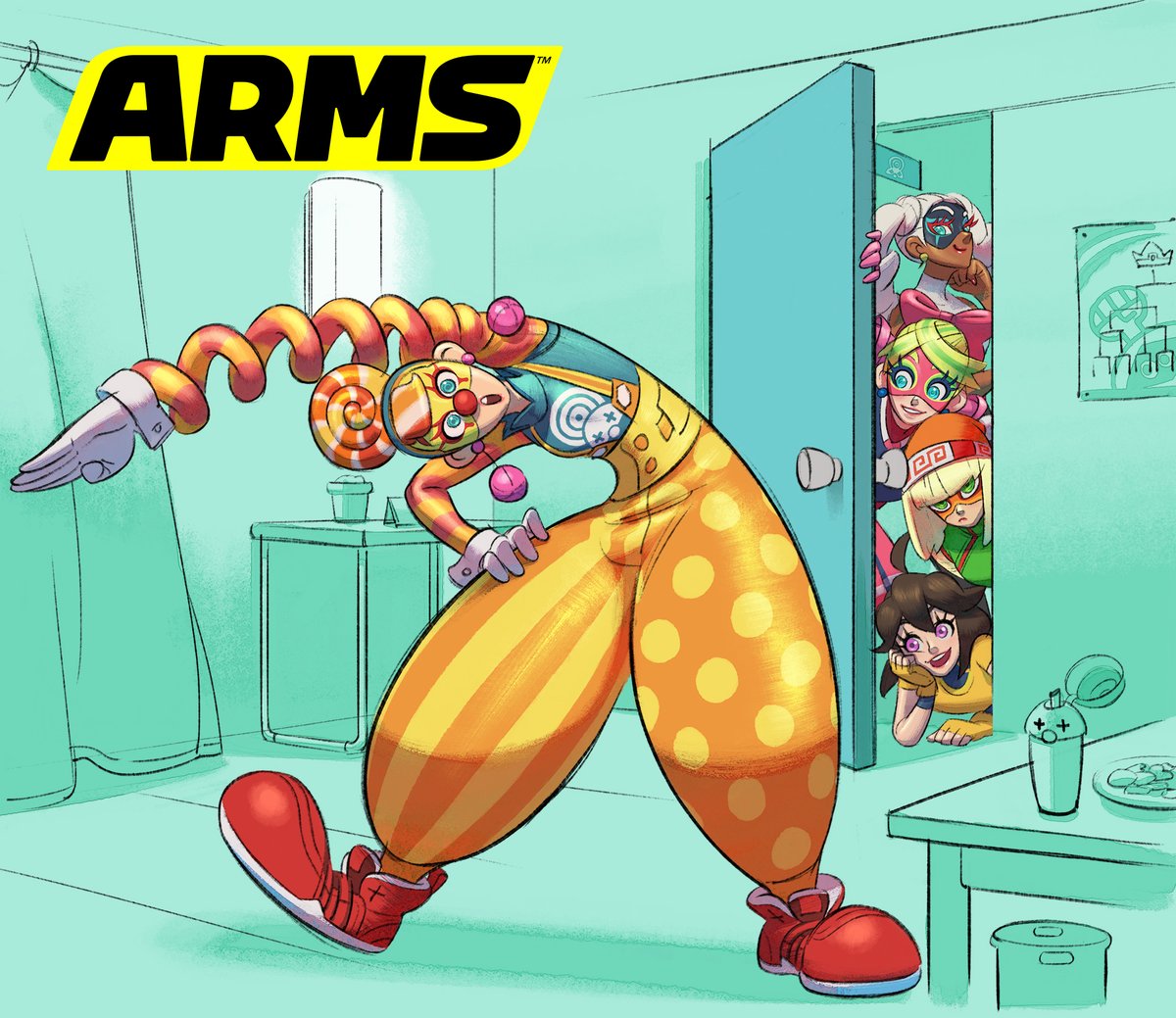 Release date: Now! A new update will have the new clown ARMS fighter: Lola Pop. Her arms are trick oriented and have unique properties compared to the older Arms characters. It'll also come with a new stage! You can also switch the controls based on how you like it.
Kirby Star Allies: 
Release date: Spring 2018. A new Kirby game for the Switch. Rather than just absorbing enemies, you can befriend them with your hearts. They will fight along side you and Kirby can combine their powers to create unique power ups such as ice swords or even a hot air bomb! Also, King Dedede is buff so that's a selling point. You can play cooperatively with a friend.
Sonic Forces: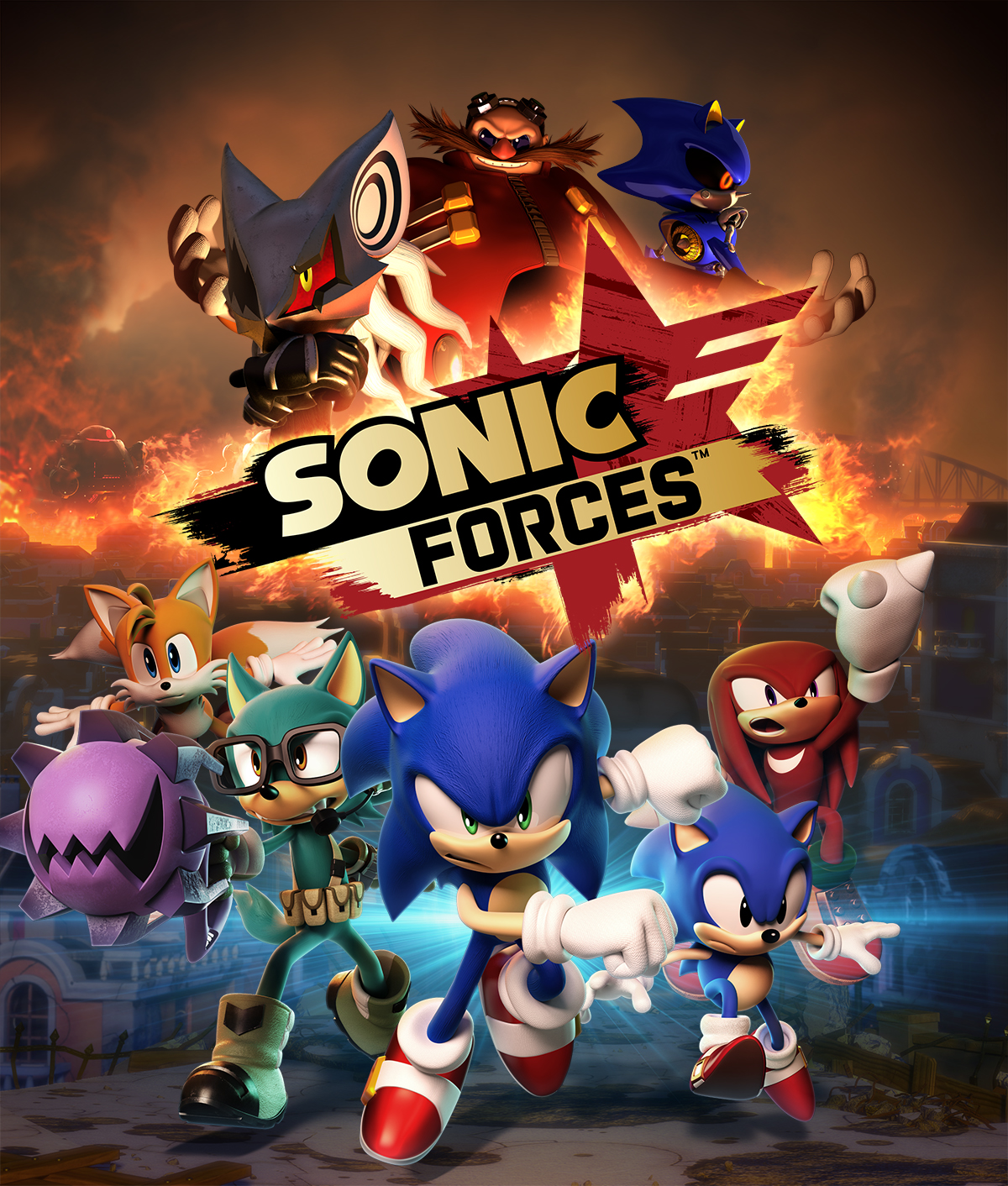 Release date: November 7th, 2017. A new 3D Sonic game. You can play as Sonic, his friends, or even create your own. Despite being a "3D" Sonic game, the majority of it is played in 2D just like the classic games.
L.A. Noire
Release date: November 14th, 2017. This version will come with all the DLC, new camera angles, a Joy-con mode, and touch screen feature. It's pretty much a port of the original game. If you've missed it before, now is your chance to doubt those scummy criminals and discover the truth.
Super Mario Odyssey:
Release date: October 27th, 2017. Joined by Cappy from the Capworld, Mario must save Princess Peach and Cappy's sister Tiara. Cappy can become a platform, clear environments, and capture enemies! Mario can take over enemies, animals, and objects.
You'll travel new worlds such as New Donk City in the Metro Kingdom, Tostarena in the Sand Kingdom, Mount Volbono in the Luncheon Kingdom, Steam Garden in the Wooden Kingdom, Bonneton in the Cap Kingdom, Fossil Falls in the Cascade Kingdom, Shiveria in the Snow Kingdom and Bubblaine in the Seaside Kingdom. You'll travel in a big hat called the Odyssey which is powered by Power Moons which you'll need to gather around the kingdoms. If you enjoy collecting, then this is definitely a key feature for you. You can find them hidden away or even during boss fights. There will be mini games scattered around the worlds and you can earn Power Moons through there and even compare high scores around the world!
A store in the game called Crazy Caps allows you to change your outfit depending on how many coins you earn. You can even decorate your Odyssey ship! Of course, with the ability to customize your look, you can even take snapshots in the game. You can even customize and edit your photos and upload it online.
Source: