Because this conference is so long, I am splitting this article into two portions. The 3DS and the Switch
Quick Jump:
Pokemon
Mario and Luigi: Super Star+Bowser's Minion
Kirby: Battle Royale
Yo-Kai Watch 2: Psychic Specters
Layton's Mysterious Journey: Katrielle and Millionaires' Conspiracy
Minecraft New Nintendo 3DS Edition
Mario Party The Top 100
Metroid: Samus Returns
Atlus
Apollo Justice: Ace Attorney
Fire Emblem Warriors
New Nintendo 2DS
Pokemon:
Pokemon Ultra Sun and Moon:
Release date: November 17th, 2017. Necrozma, the mysterious legendary Pokemon that steals light, absorbs Solgaleo or Lunala to form Dusk Mane Necrozma or Dawn Wings Necrozma. The legendaries still retain their signature move. There will be new areas, a Valley of Pikachu, and a new encounter for your starter Pokemon. If you purchase the game before January 10, you'll receive a limited edition Rockruff that can evolve into the unique dusk Lyncaroc. There will also be a new Z-move. There will be two new Ultra Beast: UB Burst for Ultra Sun and UB Assembly for Ultra Moon.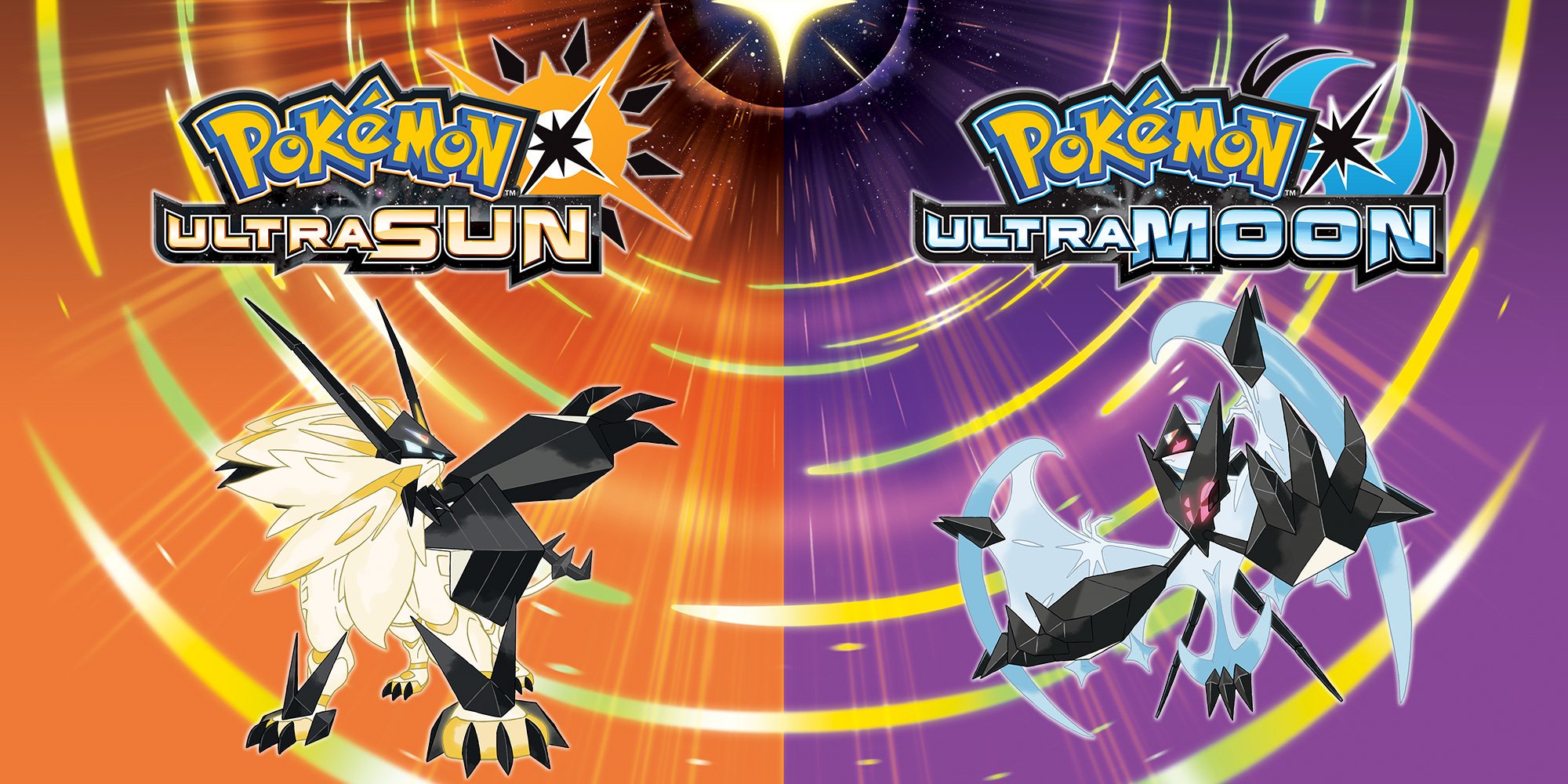 Pokemon Gold and Silver:
Release date: September 22nd, 2017. You can download the original Gold and Silver version on the Nintendo 3DS e-shop. If you buy it, you can get a Celebi on your US&UM.
Mario and Luigi: Super Star+Bowser's Minion:
Release date: October 6th, 2017. A remake of the GBA game but with a new minion mode! It'll be a new experience where you play as Bowser's Minions (Goombas, Koopa Troopers, Shy Guys, Etc.) trying to find their master. Amibo will add stamps to give you free items and equipment for the game.
Kirby: Battle Royale:
Release date: January 19, 2018. A Kirby party game. It comes with a variety of different game modes. Kirby Battle Arena: Fight with special powers until you're the last Kirby left. Horde Chest Mode where you try and grab as much treasure as you can. A team boss battle was shown and more is to be announced. There is a single player story mode and Online and Ranked Matches.
Yo-Kai Watch 2: Psychic Specters:
Release date: September 29th, 2017. One of the biggest games in Japan at the moment, a new improved version of Yokai Watch 2 which comes with new monsters and areas. Think of it like the Yellow Version of Yokai Watch 2.
People who have the original Yo-kai Watch 2, you'll be able to download a free Oni evolution tomorrow. You'll also get the opportunity to befriend an S tier Jibanyan. There's a new buster game mode and you can even transfer your save from Yo-kai Watch 2 and continue the story in Yo-kai Watch 2: Psychic Spectres. They do everything Pokemon games should do when releasing a 3rd "complete" version of their games.
Layton's Mysterious Journey: Katrielle and Millionaires' Conspiracy:
Release date: October 6, 2017. Play a new Layton game! But now you play as his daughter in the 7th installment of the Professor Layton series. Plus you have new allies and an adorable dog.
Minecraft New Nintendo 3DS Edition:
Release date: September 13th, 2017 (Today) digitally. The Physical edition will release at a later date. Another way to play Minecraft on the go. It'll come with texture packs, skins, and survival and creative mode. Their main selling point is that there is a touch screen. If for whatever reason you wanted a portable Minecraft besides the iPhone or PlayStation Vita, here it is.
Mario Party: The Top 100:
Release date: November 10th, 2017. The top 100 Mario Party mini games from all 10 main console games. It comes with download play, so your friends can play with you without even owning the game if they own a Nintendo 3DS. Personally, the fun part was screwing over your friends and taking their stars. While the mini-games were fun for a bit, the real fun of Mario Party was the intense pressure to win the overall board.
Metroid: Samus Returns
Release date: September 15th, 2017. Finally a real Metroid game. It'll come with new weapons, melee attacks, and even new bosses that aren't Ridley! But that winged jerk is totally back. The new armors look amazing and more than just a recolor in this game.
Atlus:
The Alliance Alive:
Release date: Early 2018. An old school RPG where you play as 9 different characters. It'll have a new gameplay style so don't worry about falling into the tropes of old JRPGs. Each character will have their own story and start at different parts of the story. Eventually, all 9 will meet up to combine the story into 1. It was released early this year in Japan. The reviews were fairly average.
Shin Megami Tensei: Strange Journey Redux
Release date: Early 2018. An updated, better-looking version of SMT: Strange Journey. If you haven't played it; it is hard. Just like the classic SMT games. There will be more demons to join your party and a mysterious new ally named Alex. She is involved with the new ending.
Radiant Historia: Perfect Chronology:
Release date: Early 2018. A cult classic JRPG that was released late in the DS life cycle. It's an amazing game that revolves around time travel. The gameplay is really unique and it involves heavy thinking. The beginning is a bit slow but once the story starts rolling, Radiant Historia becomes a blast to play. It will come with a new subplot: Sub-History which revolves around a new character: Nemesia.
Etrian Odyssey V: Beyond the Myth
Release date: October 17th, 2017. You can download the demo today. If you're a fan of the series, the sequels to continue to receive rave reviews. It is a separate story so for new players, it'll be a fresh experience and you don't need to play the older games.
Apollo Justice: Ace Attorney
Release date: November 2017. An update, hi-res version of the original DS game. You can switch between American and Japanese audio dialogue. But how will I know if I'm eating hamburgers or sushi…

Fire Emblem Warriors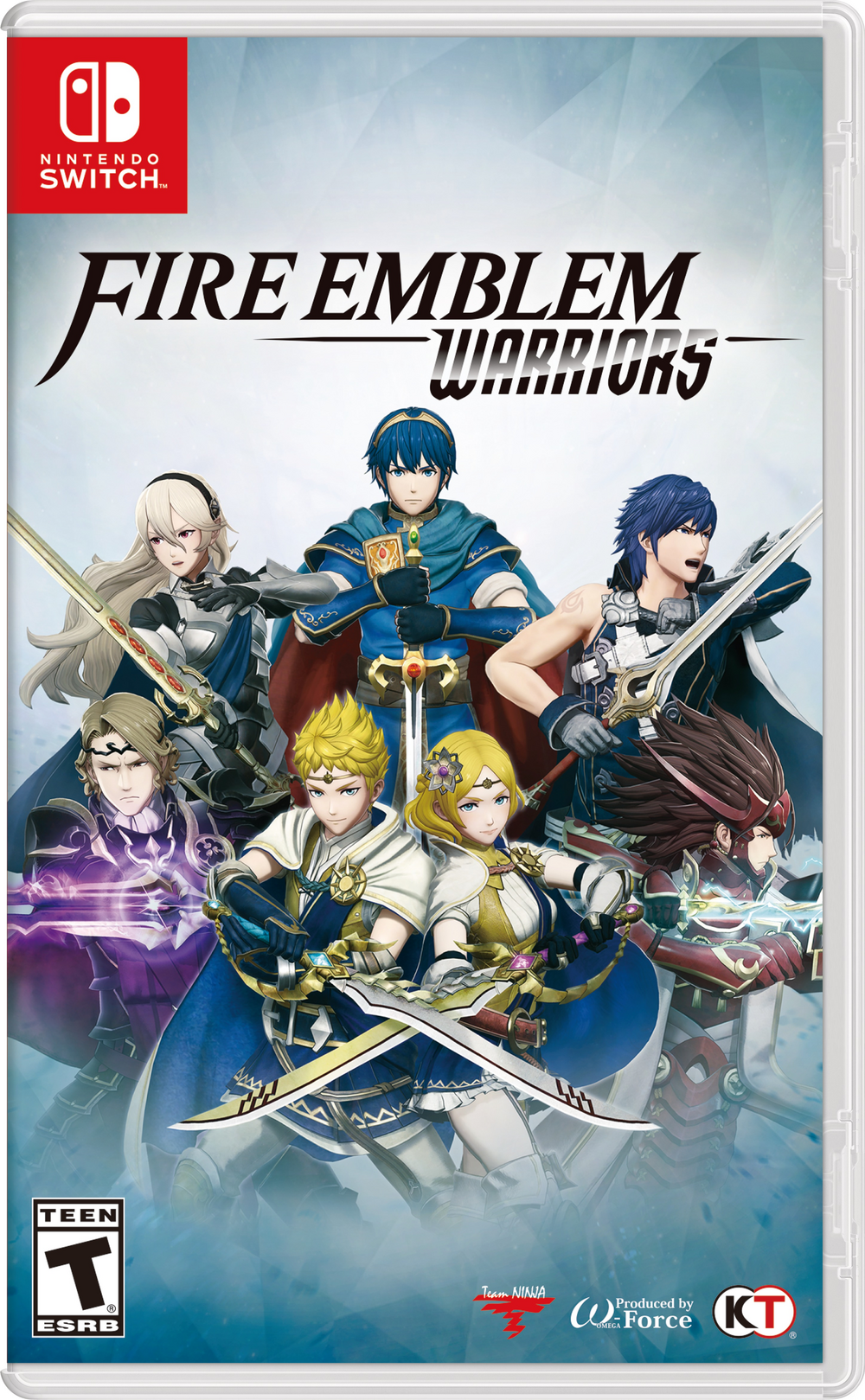 Release date: October 20, 2017. The Dynasty Warriors/Musou of Fire Emblem. Fight hordes of enemies to uncover why all these characters from different time period join together to fight evil. It will also release for the Nintendo Switch
New Nintendo 2DS:
Orange and White set for October 6th. Just in time for Halloween.
Sources: