Fallout 76 is a train wreck of a game. It's awful to look at but you can't stop watching. From the lackluster features to a $100 premium subscription, Fallout 76 can't seem to stop catching on fire. Recently, Bethesda announced a Premium Subscirption that allowed players to create private servers for themselves and friends. It also included unlimited inventory storage space. Both features were what players were asking Bethesda for but is currently trapped behind a paid subscription. Premium players receive a medal that differentiates them from other players which has caused a Civil War.
Some players on Twitter and Reddit are reporting that Non-Premium players are intentionally attacking premium players.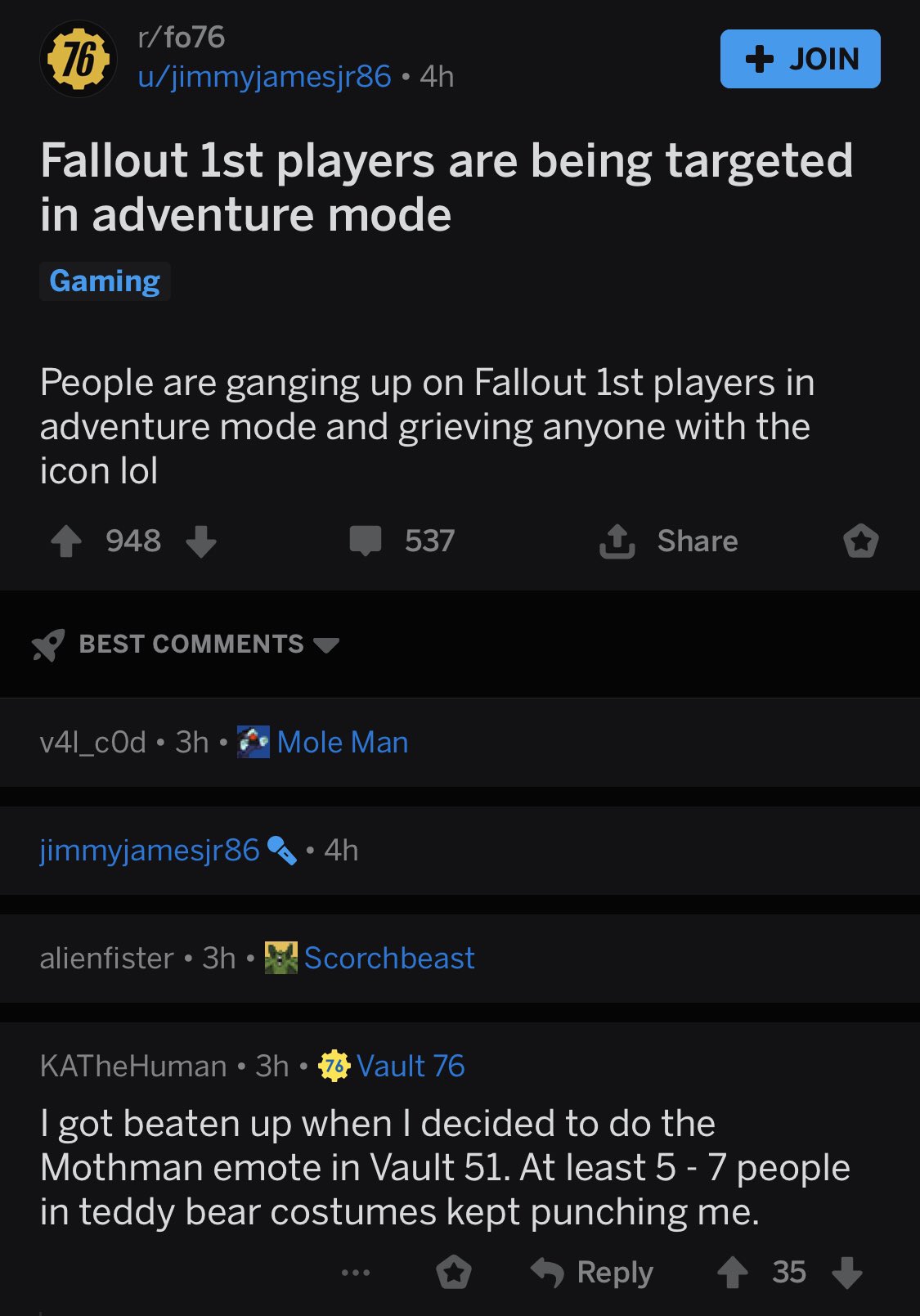 It's an unintentionally addition but it sure is funny. How long the battle will go on remains to be seen but considering the premium players can just go into their private server, the war is kind of lame.
Meanwhile, The Outer World is doing extremely well for Obsidian. Obsidian previously worked on Fallout New Vegas and was acquired from Microsoft. 78% physical copies of the game were for the PlayStation 4 in the UK. With the addition of it being on Xbox Game Pass, the game has a massive reach. On MetaCritic, the game has an 80% for reviews and users.
Sources