Sony has officially rolled out the name changing feature. The first name change is free but other name changes will cost $9.99. If you're a PlayStation Plus subscriber, you can purchase it for $4.99. You can roll back to your previous name for free and you can display your new name next to your old name for 30 days. It is only for PlayStation 4. The change will only work for games published after April 1, 2018. Here is how to change your PSN online ID.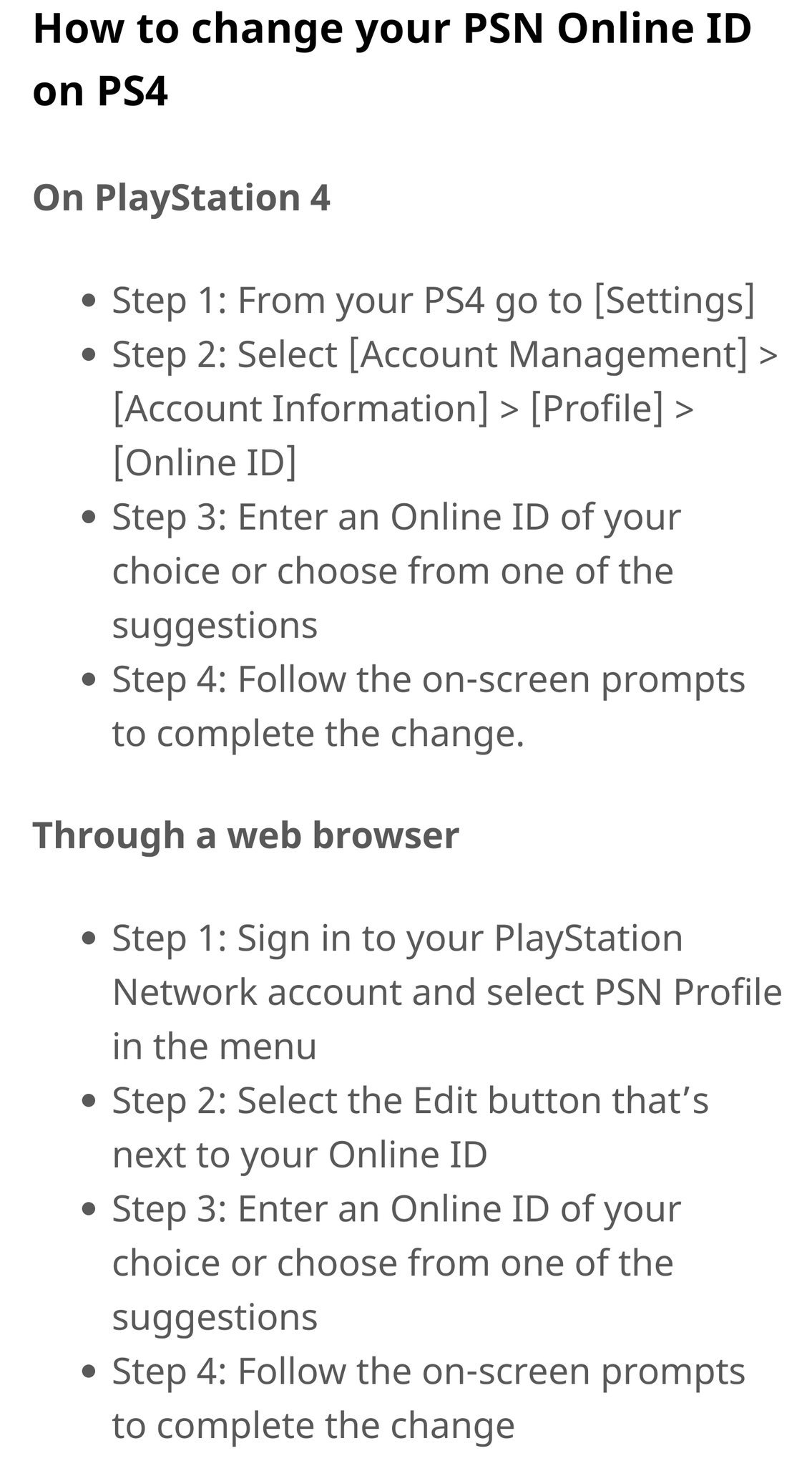 Caution!
There are plenty of errors being reported and tweeted about the name change. PlayStation has acknowledged that some games will have issues during name changes. The following link will take you to the webpage from PlayStation that lists all the games and what issues will occur. Link
Some people have tweeted that their names haven't changed immediately.